Project YIPPEE Construction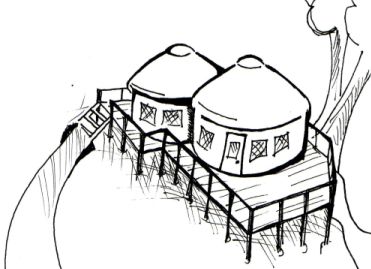 Main Living Area, designed by Cassandra
In this area you will find a variety of documents related in some way to the construction of Chris & Cassandra's safe new home. These documents include current & prior versions of project plans, blueprints, vendor instruction manuals, MSDS, construction schedules, and Team YIPPEE Updates.
The "Park Ave" Plan is a stop-gap idea we have to get Cassandra moved before all construction is done.
If you are a current or potential Team YIPPEE member, please review both the Construction Overview and the Standard Visitor Protocol information.